The Russian Federation has regularly used in its attempt to tar Ukraine and its Army at the international level claims of the alleged shelling of civilian areas in the occupied territories. In almost all cases, these were all unfounded claims of a provocative nature.
In a number of cases, it was the Russian invaders who did the shelling, presenting the attack as "criminal" actions by the Armed Forces of Ukraine against the civilian population.
In fact, Russian propaganda reports have always claimed that the Ukrainian military keep Donbas settlement under fire. But from the early morning of Thursday, there's been a massive frantic flow of such accusations – once again, with no evidence base and no reports by the OSCE mission to provide at least some backing for them.
So, in the early hours of February 17, a shell hits a kindergarten building in Stanytsia Luhanska, a settlement located in the government-controlled area.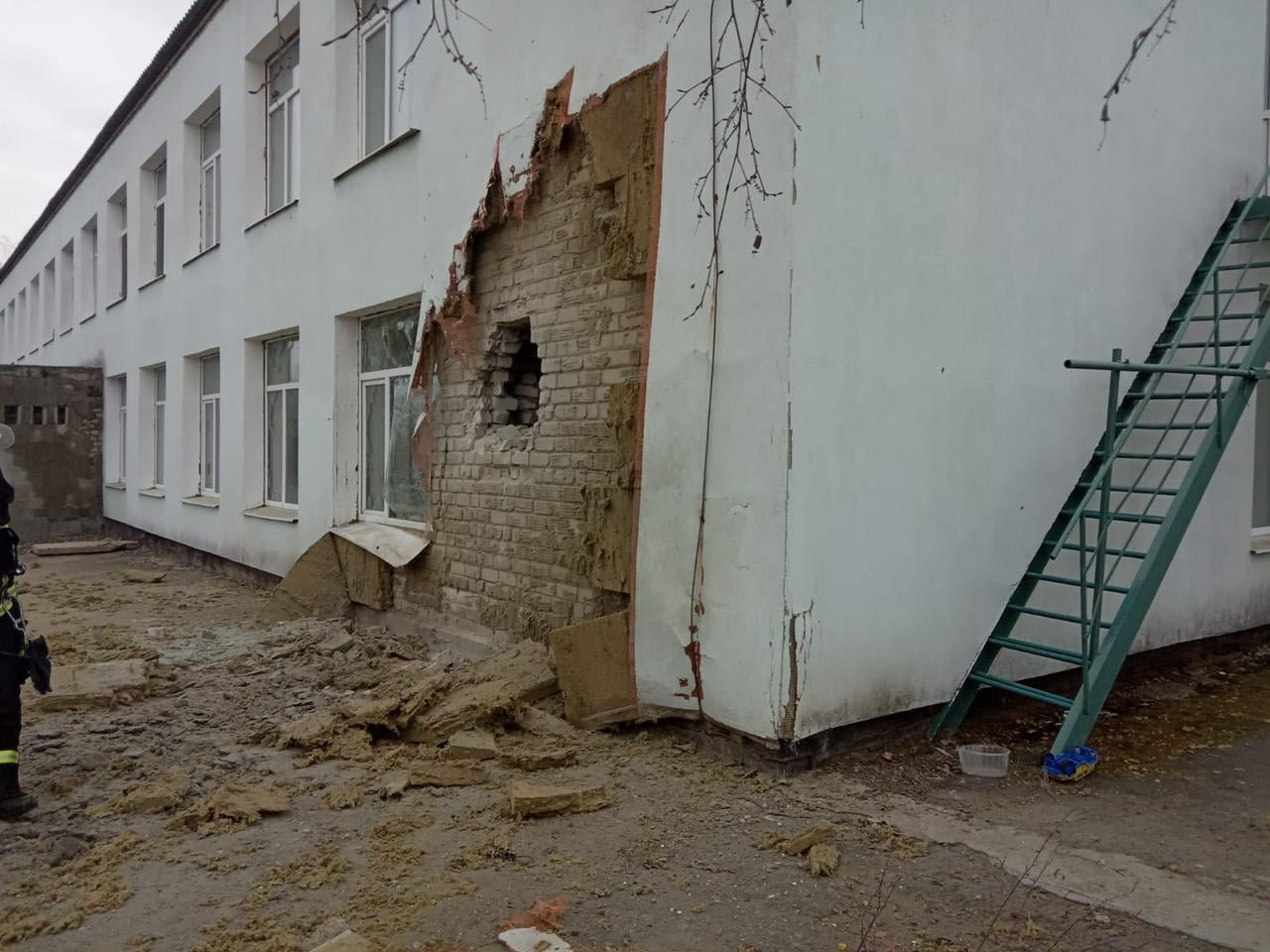 Almost all Russian propagandists report that, as a result of a "massive shelling" by the Ukrainian Army, a kindergarten was damaged in Stanitsa Luganskaya – a village located… on the territory of the so-called "LPR."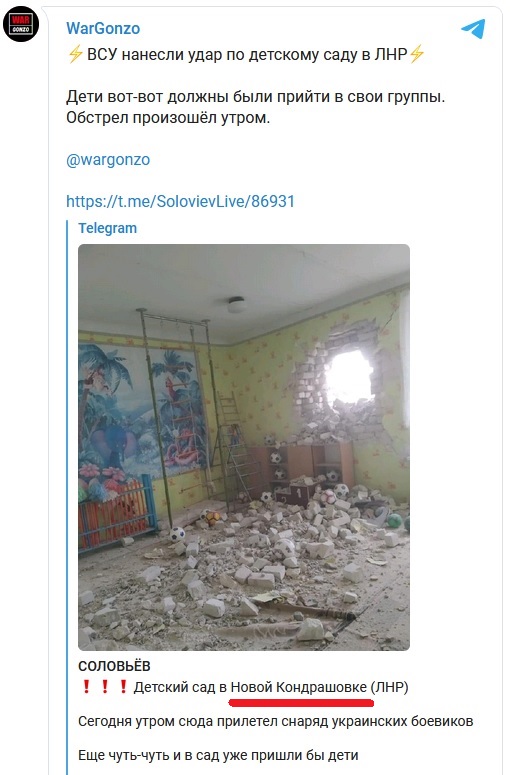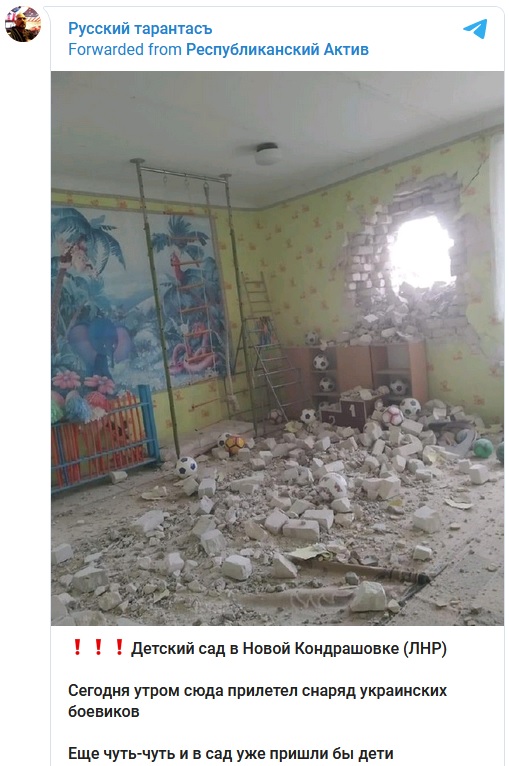 Moreover, in a number of reports, not only did Russian propaganda pundits confuse the name of the settlement (Stanitsa Luganskaya / Novaya Kondrashovka), they also couldn't come with a common line as to which "republic" it is in – "LPR" or "DPR."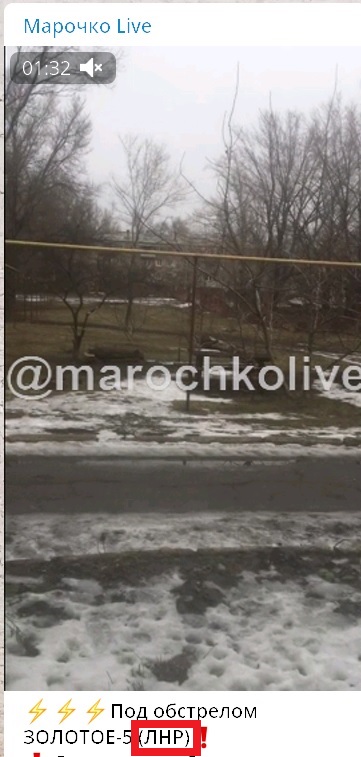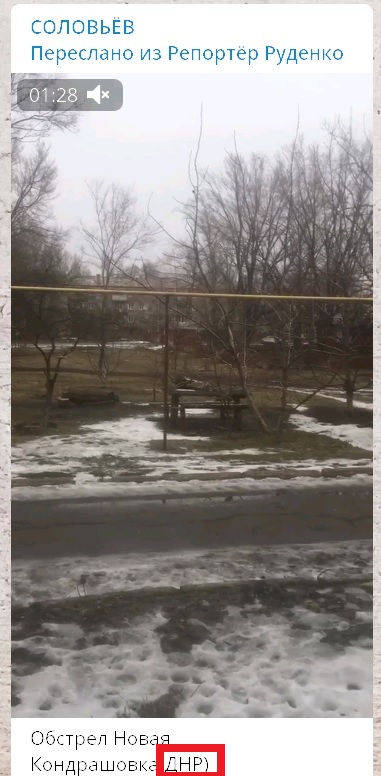 Almost the same confusion was observed among Russian propagandists in 2021, when they tried to blame for the death of a little boy in the village of Alexandrovskoye a Ukrainian Army drone. That's despite the fact that the boy died in a blast of an enemy ammo while playing in his own backyard.
As for today's case, the photos from the incident scene prove that the kindergarten located on the territory of independent Ukraine was fired upon from the occupied territory, the so-called "LPR".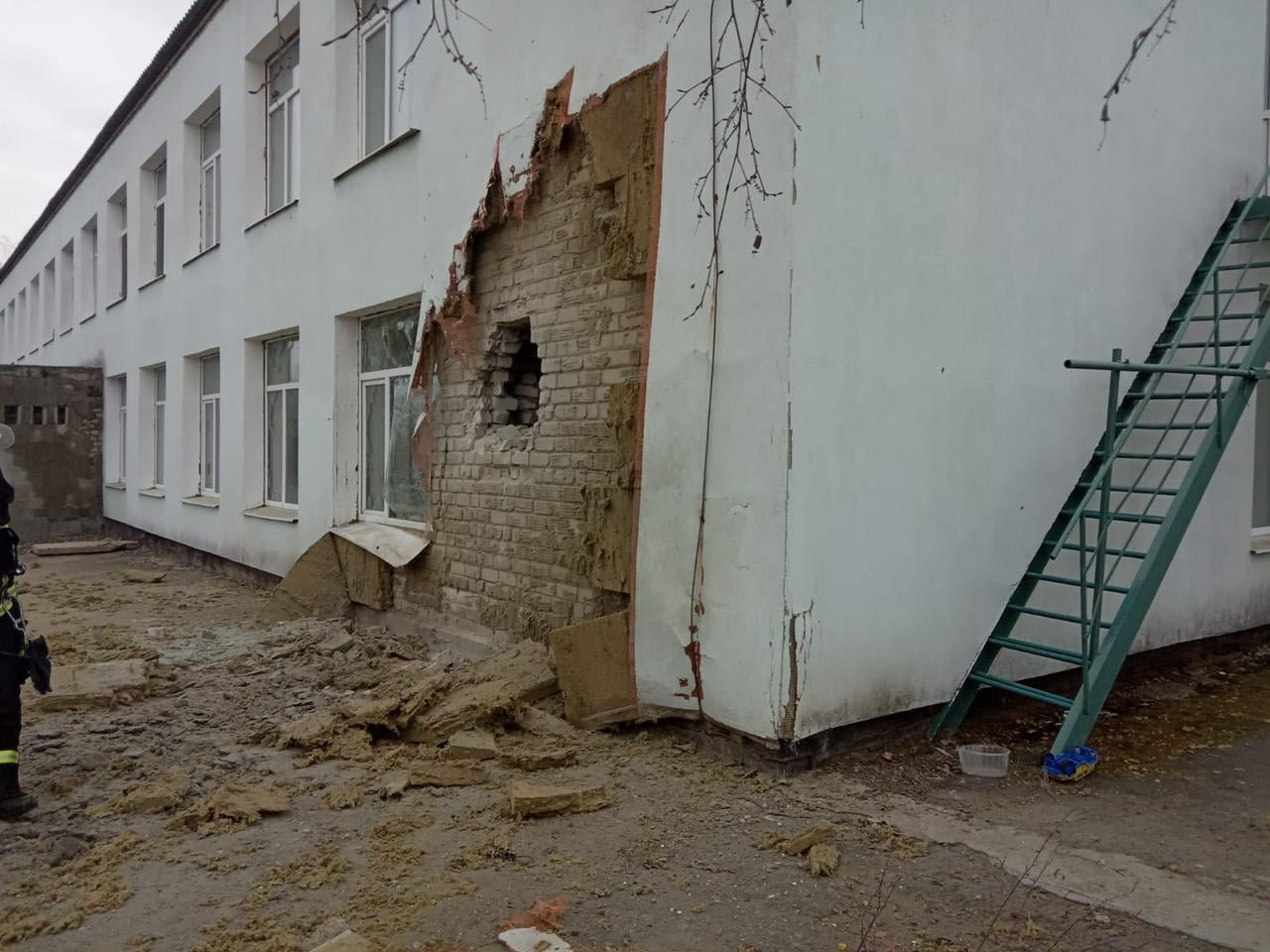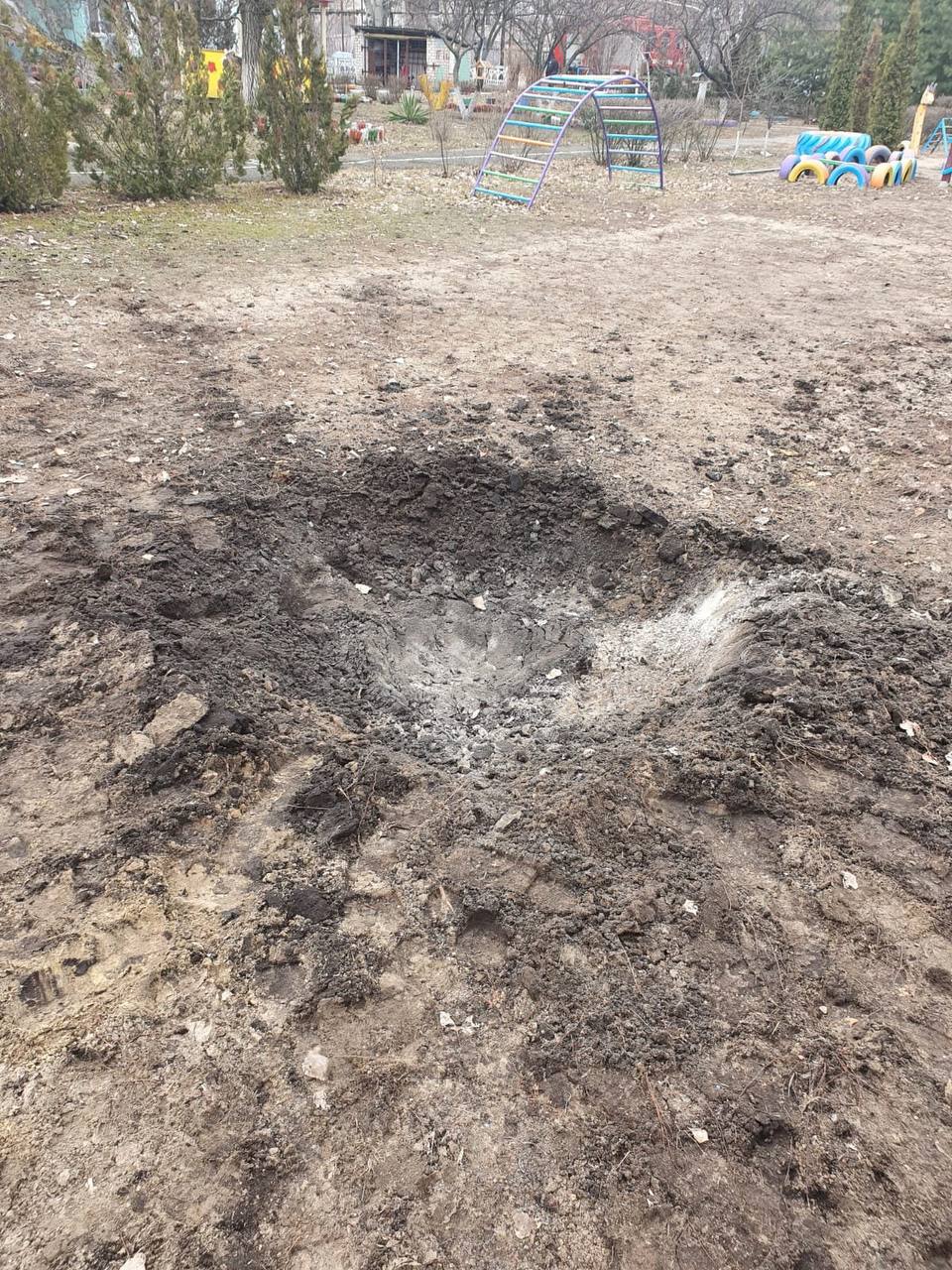 The direction of the strike and the nature of wall damage only confirms that the shelling was carried out precisely from the territories that are temporarily beyond control of the Ukrainian authorities, which once again proves that the Russian occupiers, in an attempt to stage a Ukrainian "shelling," failed profusely.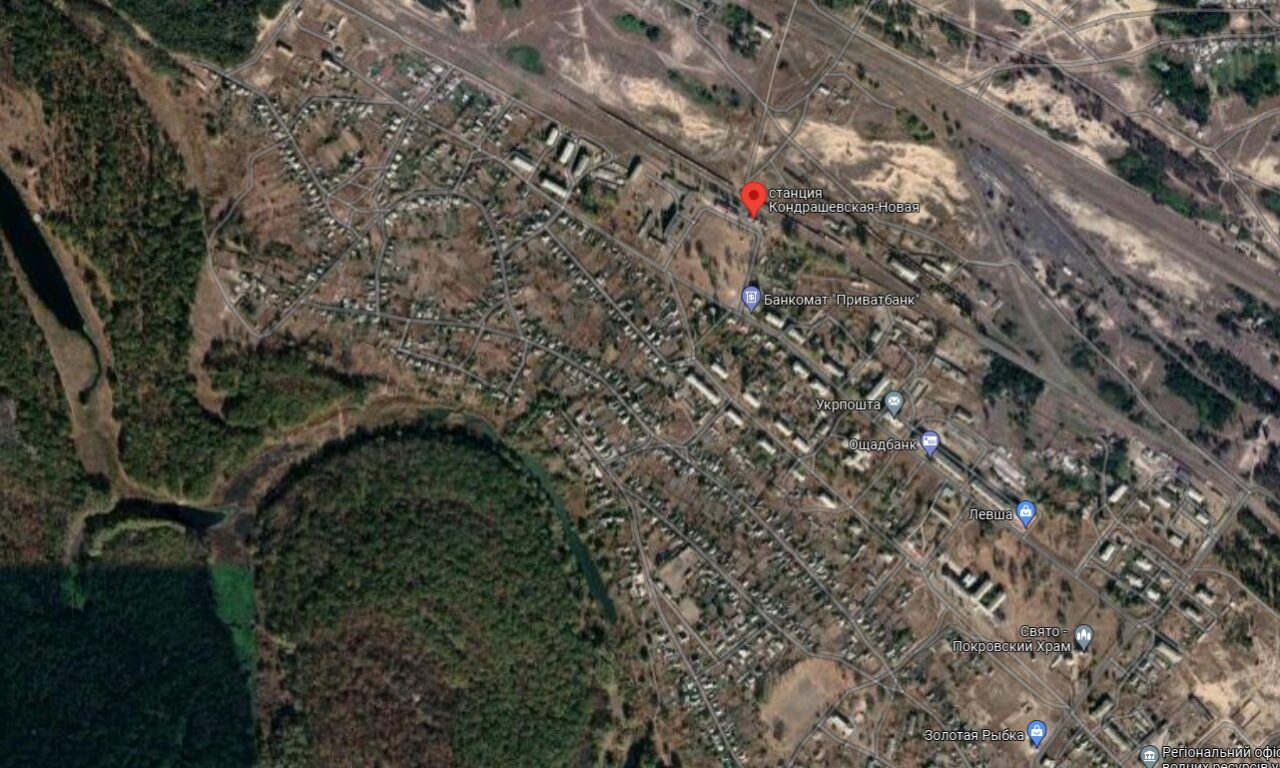 When the Russians realized how stupid their act turned out to be, they rushed to delete reports where Stanytsia Luhanska was mentioned as part of the "LPR", and on the other hand they are now penning "analytical" articles where they claim that this whole kindergarten shelling thing was nothing but a psyop run by the Ukrainian army! How about that?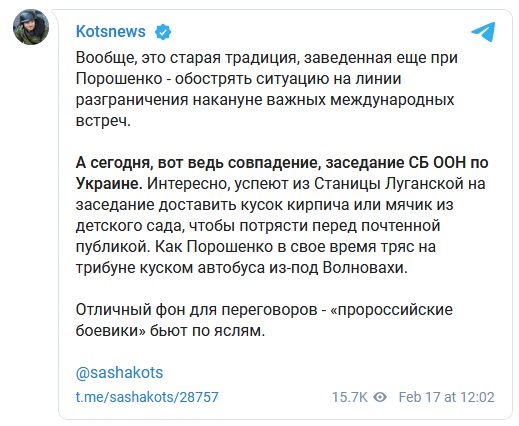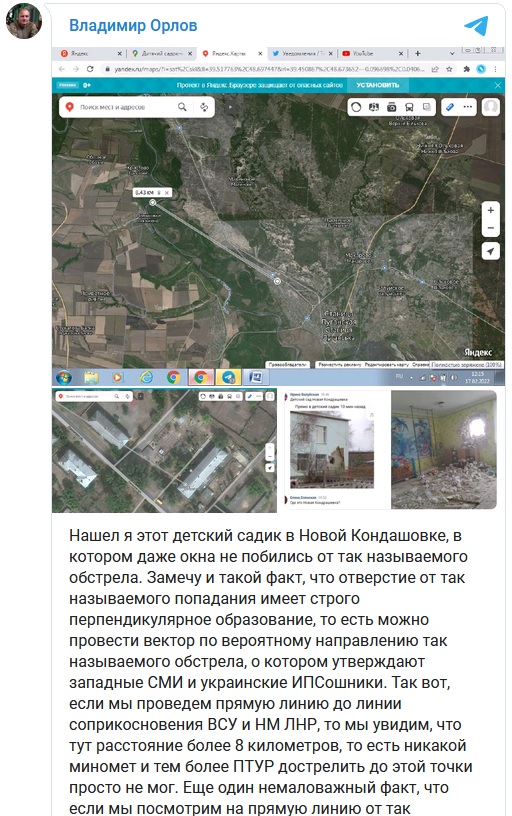 A round of applause!
Obviously, the Russians intended to create an additional, emotional effect both ahead of the UNSC meeting and, in general, to provide information support for their fake narratives spread across international platforms. But, it is obvious that they overreacted so bad that they have actually exposed themselves disastrously.
So the traditional feature of Russian propaganda and psyops remains in place – it's lame mediocrity. Which is good, of course.