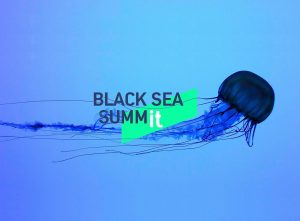 The new business column starts off in familiar territory; this and the next several articles will focus on the Tech Scene in Odessa. For the upcoming 2016 Black Sea SummIT Conference on September 9–10, this may add some extra insight to help you convince your tech and business friends to attend. Moreover, our exploration here may prompt enlightened tech-oriented businesses to expand their outsourcing and recruiting activities into Odessa.
It first needs to be pointed out that Ukraine has the fourth largest population of Certified IT Professionals in the world, coming after the USA, India and Russia; despite ranking as #31 in overall population by country. Ukraine is still a large market by many country's standards, but more than all of that — let's take a look at the cost of living of Odessa compared to many of the top tech cities around the world via Numbeo.
Cost of Living Comparison
To have the same standard of living on $1,400US in Odessa, Ukraine, you would need to make the following amounts in other "Top Tech Cities" around the world:
San Francisco, California — $7,943
New York City, New York — $7,321
Singapore — $6,089
London — $5,942
Hong Kong, China — $5,831
Tokyo, Japan — $5,603.60$
Seattle, Washington — $5,437
Dubai, UAE — $5,283
Seoul, Korea — $4,967
Paris, France — $4,861
Abu Dhabi — $4,831
Stockholm, Sweden — $4,666
Berlin, Germany — $3,463
Moscow, Russia — $2,516
Saint Petersburg, Russia — $2,060.
Kiev, Ukraine — $1,556
Bangalore, India — $1,307
One could live well on $1400 in Odessa. And, what is true for Cost of Living extends in good measure to the Cost of Doing Business in Odessa. It is appropriate to highlight that the Ease of Starting a New Business in Ukraine, per the World Bank, jumped a full 40 ranks from #70 in 2015, to #30 in 2016!
Technology & Innovation in Odessa
To showcase Odessa as a tech city might be premature in comparison to the likes of Silicon Valley or even Dubai. Neither of those started as Tech Cities, until someone had a vision of what could be. Comparatively speaking, Odessa offers far more for far less even as it exists now.
One might call Victor Shaburov the "Bill Gates of Odessa" starting Handster in 2005 and selling it to Opera in 2011, transforming into Opera Mobile Store. He then went on to from Looksery in 2013, selling it to Snapchat in 2015 for $150 million — standing now as the world's #1 most used Augmented Reality App. Behind Looksery, one will also find that Provectus and its subsidiary,Reinvently.com played a significant role in its development, a 5-star developer with over 200 mobile apps heavily focused on mobile app strategies.
For start-ups, the biggest head turner (literally), is MMOne which made its debut at Paris game Week last year. MMOne has been sponsored by Ubisoft for the world's first, most sophisticated full-motion, up-down and all-around VR Machine. They've since picked up several additional partners and have moved into production last month.
Terminal 42 and the Odessa ImpactHub — sponsored by the Kingdom of Norway, are active start-up accelerators and incubators, which with a little luck, we'll get to take an inside look at soon.
Vision
It might be a stretch to call Odessa a Resort City and possibly premature to call it a Tech City, too. Ukraine, broadly speaking, is as close as you can get to being in a developed market without being in a developed market. Everything's here and it even has better beaches than you'll find in Berlin or London!
Odessa's special cosmopolitan blend makes it the #1 most liked city in Ukraine. Everyone who comes here loves it. English fluency in the tech sector ranges from 60-90%. Odessa hosts the Odessa National Polytechnic University along with several technical colleges and trade schools for a continuous flow of local talent.
The main thing though is for all of us who already love Odessa to help promote Odessa to businesses looking at expanding their operations or having the interest to outsource their projects. Hopefully, this article will help if only by comparing costs of living.
Disclaimer
As a disclaimer, I have worked with most of the companies above as an employee, contractor and/or volunteer; suffice that I also worked for Primestar Satellite TV and Amazon.com. These are landmark companies that would be difficult to not cover in relation to Tech. They are reputable companies with quality services and products with offices in Odessa. I'm happy to promote them, whether I work for them or not; and hope to engage a lot of new companies. If a company sucks, I'll say that, too.