This is not the first time Russian occupiers have shelled liberated Kherson.  This is their revenge.
But today's strike was the bloodiest for the entire period of these terrorist acts.  And of course, as soon as reports came out of multiple civilian casualties, Russian propaganda came into play.
As is typical for Russian sites, they began to accuse the Ukrainian Armed Forces of shelling Kherson, allegedly with M-142 HIMARS, using cluster munitions.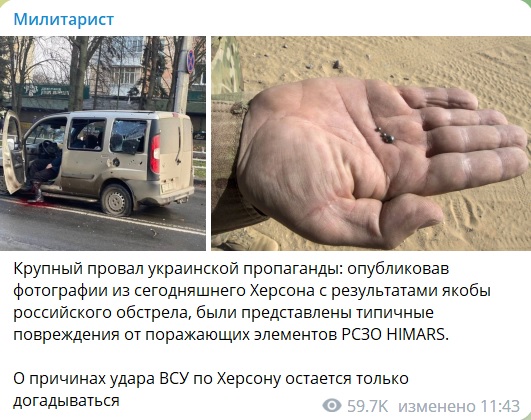 But the propaganda forgot to show the debris of BM-21 Grad rockets.
Most likely, one of the modifications of the 9M22 HE shells was used today, in the Russian strike on Kherson.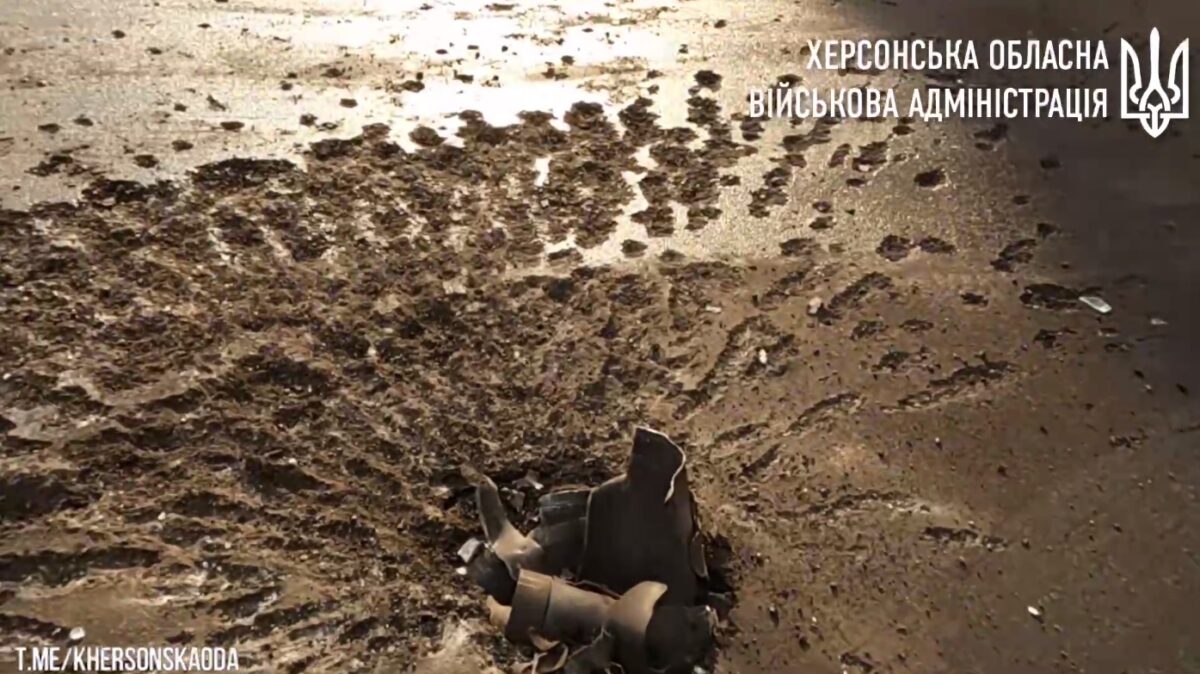 It is the 122-mm BM-21 Grad that is perfectly suited for Russian terrorist strikes – it quickly took up a position, fired off a salvo, and retreated.
In addition, traces of how projectiles scattered clearly indicate a hit coming from the southeast direction, that is, the temporarily occupied left bank of the Dnipro River in Kherson region, which once again emphasizes the mediocrity of the Russian fake news.
Russian disgusting propaganda each time breaks through the bottom  of its petty lies. And in each such case, it's not only the perpetrators of these atrocities who must be held accountable but also those who justify them.  Remember, keyboard monkeys, punishment is awaiting each of you.